Made in Iceland
Primex Iceland is an Icelandic marine biotech company and a global leader in sustainable production of high quality chitosan. Primex markets products under the brand names ChitoCare®, ChitoClear® and LipoSan Ultra® and SeaKlear®.
Primex provides chitosan from the pure source of the North Atlantic ocean where the shrimp shells of Pandalus borealis is the key ingredient in our products.
Proud to be Icelandic, Primex benefits from the fertile innovative culture in Iceland. Read more about Icelandic innovation here.
ChitoCare Medical - The natural healing of Iceland Primex Iceland has developed a new range of medical devices for natural skin healing and protection. ChitoCare Medical is a new line of natural healing products focused on providing powerful skin protection and healing properties. As CE registered medical devices, ChitoCare Medical is widely available.
ChitoCare Medical gel and spray promote healing of scars, pimples, cold sores, diaper rash, eczema, minor burns, sunburns and skin inflammation
Protects skin

Relieves minor burns and pain

Reduces scars

Reduces redness and itching

Natural healing of irritated skin
Purest Source - Highest Efficiency

ChitoClear® chitosan is proven to be the purest chitosan possible. Odorless, colorless and without taste, ChitoClear® is free of allergens, viruses and other contaminants. The combination of high quality raw materials from untainted waters and a unique processing technology allows Primex to produce the purest and most effective chitosan on the market today.
ChitoClear® is a unique multifunctional natural ingredient that has great potential for use in biomedical applications and personal care products of different kinds, such as hair and skin care products. Due to its multifunctionality and nature, it is a good alternative to replace synthetic chemical ingredients that are used today.
Health Management and Weight Loss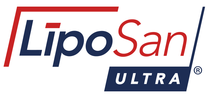 LipoSan Ultra® is a natural dietary supplement ingredient for effective weight management. In the digestive system, LipoSan Ultra® complexes and binds with dietary fats.
LipoSan Ultra® is a unique and proprietary dietary fiber formulation, proven to significantly reduce body weight in human clinical studies.
The flexibility of LipoSan Ultra and LipoSan Encapsulated give virtually limitless possibilities in applications ranging from capsules to food ingredients - all with the same high fat binding properties and pure natural source.
---
---
News
---