Chitocare
ChitoCare Beauty


Benefit from the wonders of the sea for a smooth, firm and radiant skin. Primex is proud to manufacture this natural cosmetic line.
For information in Icelandic please visit www.chitocare.is
The luxury Body Lotion enriched with natural, deeply moisturizing and potent marine ingredients hydrates your skin and leaves it smooth, firm and radiant. Benefit from the wonders of the sea from the pure and untainted waters around Iceland and Mauritius Island to combat stressed, dry and dull skin. With a touch of caffeine rich in antioxidants for stimulating microcirculation to fight skin fatigue and cellulite, your body will feel lavishly rejuvenated.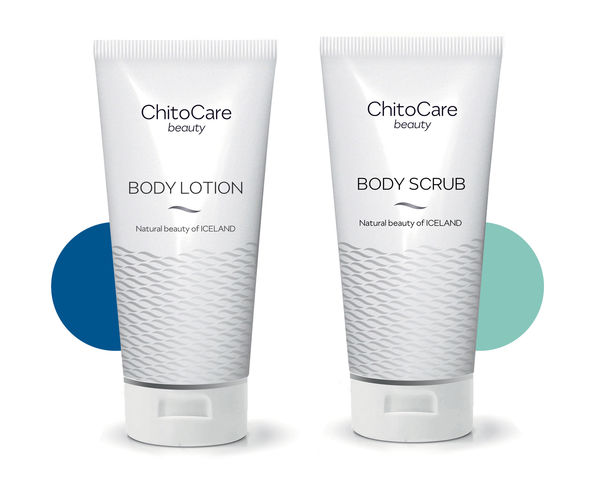 Our Body Scrub A mixture of bamboo powder and fine walnut shell granulates combined with icelandic chitosan will exfoliate your dry skin, leaving a feeling of renewed vitality by virtue of the unique and proven properties of chitosan. With a touch of caffeine rich in antioxidants, this Body Scrub will tighten and tone your silky smooth skin and enhance microcirculation to help fight cellulite. An ideal shower treatment to enjoy an intensely smooth and radient skin.
Natural chitosan is an Icelandic marine ingredient which increases moisture and helps film forming. Scientifically proven properties of chitosan include antibacterial effect and powerful skin repair.
---

ChitoCare Medical
Our new line-up of medical devices. CE registration completed in January 2019.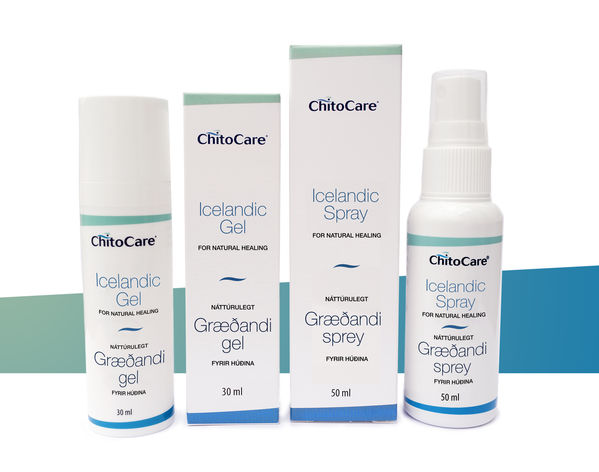 Coming soon to a pharmacy near you. Our healing gel and spray are currently available in select markets only.
Nánari upplýsingar á www.chitocare.is
For more info visit www.chitocare.is
---