MSC Certification for Primex products
Primex Iceland is proud to announce that its production has been certified by the Marine Stewardship Council and proudly bears the blue fish MSC label.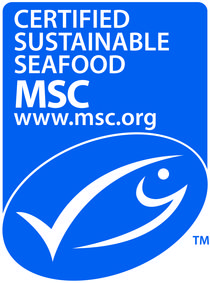 The blue fish label is only applied to wild fish or seafood from fisheries that have been certified to the MSC Fisheries Standard, a science-based set of requirements for sustainable fishing.
The MSC encourages responsible fisheries management and sustainable practices to protect the future of fishing communities.
Primex Iceland and The MSC share the values of sustainability and respect for nature. By combatting overfishing and illegal fishing along with responsible practices we can help protect not only nature but the livelihoods and food security of people worldwide.