CERTIFICATIONS
It is very important for Primex ehf to be a qualified producer of chitin and chitosan and to fulfill all requirements and standards for such producers, both regarding safety, purity of the material and public quality requirements, both Icelandic and international, along with its buyers' request.
In the purpose of fulfilling previously mentioned requirements and standards, Primex ehf and its associated chitosan factory will:

Execute and maintain protocols in the quality handbook and appendix'.

Ensure that all required measurements for all safety are executed.

Maintain the training and education of employees in production and quality management.

Ensure that all employees know the quality system and have access to quality handbook documents, which in any way are linked to their field of expertise.

ISO 22000:2005
ISO 22000:2005 specifies requirements for a food safety management system, where an organization in the food chain needs to demonstrate its ability to control food safety hazards, in order to ensure that food is safe at the time of human consumption.
ISO 22000:2005 specifies requirements to enable an organization:
to plan, implement, operate, maintain and update a food safety management system aimed at providing products that, according to their intended use, are safe for the consumer,
to demonstrate compliance with applicable statutory and regulatory food safety requirements,
to evaluate and assess customer requirements and demonstrate conformity with those mutually agreed customer requirements that relate to food safety, in order to enhance customer satisfaction,
to effectively communicate food safety issues to their suppliers, customers and relevant interested parties in the food chain,
to ensure that the organization conforms to its stated food safety policy,
to demonstrate such conformity to relevant interested parties, and
to seek certification or registration of its food safety management system by an external organization, or make a self-assessment or self-declaration of conformity to ISO 22000:2005.*
Management System of Primex ehf fulfills the requirements in DS/EN ISO 22000:2005. The scope of the certification is for the production and sale of chitin and chitosan.
*Information obtained from www.iso.org
Tún Certificate
Tún ehf is an independent inspection and certification body for organic and sustainable production and resource utilization, also being a member of IFOAM and accredited by ISAC to EN45011 for certification bodies operating products certification systems. It confirms that Primex ehf has satisfied the requirements for inspection, operating procedures and production methods as specified in the Tún Standards for Certified Nature Products and Inputs for chitin products. It's a standard which operates within the framework of European regulations and TÚN is listed in the official EU registry of approved certifying agencies for organic production in the EEA and EU.
Halal Certification
Primex ehf has received a Halal Certification. Halal Authority Board has certified that Primex ehf has been assessed and have confirmed that our processes and systems comply with HAB's Worldwide Standards for Halal Certification and the requirements to Islamic Shariah Law, as accepted by Hambali, Shaf'i and Maliki Schools of Jurisprudence. The certification covers both ChitoClear and LipoSan Ultra.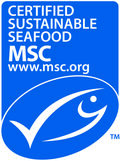 MSC Certification
Primex ehf is proud to announce that its chitosan production has been certified by the Marine Stewardship Council and proudly bears the blue fish MSC label.
The blue fish label is only applied to wild fish or seafood from fisheries that have been certified to the MSC Fisheries Standard, a science-based set of requirements for sustainable fishing.
The MSC encourages responsible fisheries management and sustainable practices to protect the future of fishing communities.
Primex ehf and the MSC share the values of sustainability and respect for nature. By combating over-fishing and illegal fishing, along with responsible practices we can help protect not only nature but the livelihoods and food security of people worldwide.