ChitoCLEAR®
A natural source of high-quality chitosan, a functional ingredient for personal care products

pure chitosan powder
ChitoClear® chitosan is proven to be the purest chitosan possible. Odorless and colorless, ChitoClear® is free of allergens, viruses and other contaminants. The combination of quality raw materials from untainted waters and a unique processing technology allows Primex to produce the purest and most effective chitosan on the market today. ChitoClear® is a unique multifunctional natural ingredient that has a lot of potential for use in personal care products of different kinds, such as hair and skin care products. Due to its multifunctionality and nature, it is a good alternative to replace synthetic chemical ingredients that are used today.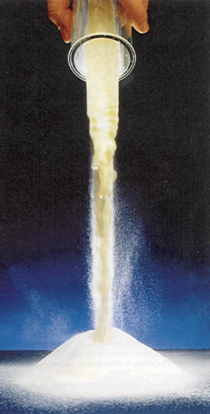 Benefits of ChitoClear® chitosan
Natural
Biopolymer
Anti-Bacterial
Anti-Fungal
Anti-Viral
Non-Toxic
ChitoClear® is a positively charged compound, it is able to attract and bind to fatty acids which are negative charge. ChitoClear® can absorb up to 4-6 times its weight in fat including LDL cholesterol and prevent it from being absorbed by the body.
The positive charge of the ChitoClear® molecules attracts negatively charged red blood cells, making an efficient hemostatic agent.
CHITOCLEAR® chitosan PRODUCTS
HIGH QUALITY GRADE
ChitoClear® chitosan is an excellent delivery carrier for other ingredients and can replace potentially toxic compounds with natural compounds. It facilitates the transport of nutrients and oxygen, promotes cellular regeneration, and has no antigenic properties, making for excellent biocompatibility. Chitosan-based nanoparticles also have drug administration applications, improving drug bioavailability.

ChitoClear® chitosan qualities include:
excellent biocompatibility
excellent biodegradability
antimicrobial action
non-toxic
bioadhesive
callus and tissue regeneration
tissue engineering
ChitoClear® chitosan and its derivatives can have applications in:
drug administration
cell encapsulation
protein binding
vaccine formulation and delivery
gene delivery and therapy
cancer diagnosis and therapy
dermatology
ophthalmology
dentistry
Food Grade chitosan
ChitoClear® chitosan has an extraordinary ability to block or bind fats. It effectively reduces the calorie content of the food consumed and has a great potential in weight management and obesity treatment. ChitoClear® chitosan is noted as a natural, safe and effective weight loss supplement when used in conjunction with a healthy lifestyle.

ChitoClear® chitosan properties:
depresses serum and liver cholesterol levels with no apparent side effects
has anti-bacterial and anti-candida action
works as an anti-hypertensive agent
lowers blood pressure
acts as an antacid
treats and prevents irritable bowel syndrome
has anti-tumor properties
is an indigestible polysaccharide
is a natural dietary fiber that prevents constipation
Cosmetic Grade chitosan
Due to its multifunctionality and nature, ChitoClear® chitosan is a good alternative to replace synthetic chemical ingredients that are used today.

ChitoClear® chitosan's basic properties include:
film forming
moisture retentive
emulsifying
stabilizing
thickening
antistatic
antibacterial
antifungal
preservative
chitosan and Skin Care
ChitoClear® is used in skin care products due to its ability to form protective moisturizing films, to enhance skin smoothness and to improve the overall performance of the product.
ChitoClear® chitosan:
improves the skin's ability to bind and hold moisture
increases its torsional strength and binds other active ingredients
is proven to be non-sensitizing, reducing skin irritation, and providing preservative activity
can be used in formulating moisturizing agents (lotions, sunscreens, organic acids)
is effective in after-sun products due to its ability to maintain skin moisture, relieve itching, heal sunburn, cool, and relieve pain from burns
chitosan and Hair Care
ChitoClear® is a beneficial ingredient due to its ability to form a film on the surface of the hair keratin, that retains moisture in low humidity and is also stable at high humidity.
ChitoClear® chitosan:
is a good alternative to synthetic polymers
does not require any use of organic solvents
has strong film-forming capabilities contribute to its excellent performance in styling products
can be used in a wide variety of shampoos, conditioners, sprays, hair moisturizing lotions, hair colorants, styling lotions and hair tonics
helps to renew hair, repair split ends, fight dandruff and protect hair from thermal treatments and UV rays
treated hair becomes softer, manageable, shiny and easier to brush or comb
Other cosmetic and personal care formulations using chitosan:
Soaps
Aftershave lotions and gels
Nail enamel
Foundation
Eye shadow
Lipstick
Cleansing materials
Bath agents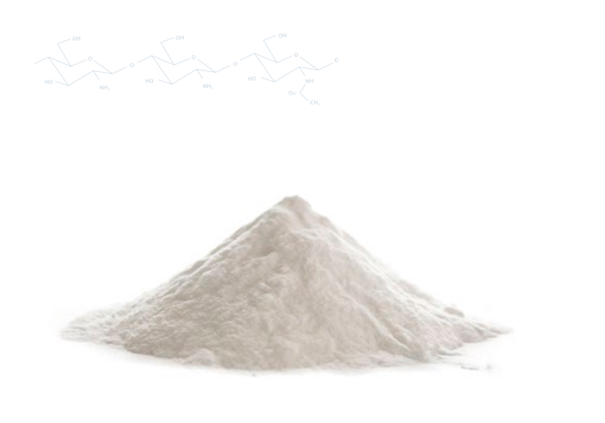 ---